CAUTION: sending email creates a serious problem with loss of confidentiality. Any email sent to someone who is not your attorney cannot be considered confidential, because email may lack the expectation of privacy, unless it is encrypted.
MORE IMPORTANT, THE LAWYER YOU EMAIL MAY ALREADY BE YOUR ADVERSARY'S ATTORNEY.
While Gordon S. Johnson, Jr. represents only injured persons, the circumstances of an accident may make someone as close as your spouse, your potential adversary.
THE TRUCK ACCIDENT LAW FORUM
Attorney Gordon S. Johnson, Jr.
---
Truck accidents may account for only a small percentage of highway accidents, yet when a semi is involved in a wreck, the force of destruction is catastrophic. For that reason, the trucking industry and their insurers very quickly hire investigators and experts who will construct a theory of the wreck that absolves the trucker of liability. Thus, it is imperative that a person injured in a tractor trailer accident have access to the best information, investigation and legal representation, to assure that accountability for this destruction falls where it properly should.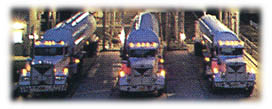 The core problem in trucking is that there can be seen to be an inverse relationship between caution and profitability, as the faster and longer a trucker drives, the greater the return on the fixed investment in manpower and machine. Likewise, money and time spent on maintenance, monitoring and testing of equipment, is time not spent moving cargo. While the Federal and state regulations which demand safety first are the first line of defense against greed, it is only through demanding justice for the mayhem that is made in the name of such greed, that such wrongful conduct can clearly be deterred. It is only by assuring that those injured by bad truckers are compensated fully, that those bean counters behind the wheel, and in the dispatcher's offices, will realize that they too must ultimately pay the cost of compromising safety to move more freight.
The Truck Accident Law Forum endeavors to assist the injured person, his or her family and representatives in uncovering the complete story of how truck accidents occur - so that proper fault can be discovered and liability assessed where it belongs. Assessing liability in a truck wreck is more complex than in an automobile crash, as the trucker and his employer (also called the carrier) have much greater duties of care than other motorists. The legislatures and the courts have long recognized how dangerous an instrumentality a truck is, imposing added responsibility for maintenance, training and monitoring of reckless and negligent acts.
The first step in analyzing a truck wreck is to look at the conduct and responsibilities of the trucker to operate the semi, with the greatest care. Was the truck maintained in a safe condition? Was it properly loaded? Was it inspected and tested in accordance with regulations and industry standards? Was the driver properly trained for the risks involved? Was the trucker physically and mentally capable of engaging in such a high risk profession? Was alcohol or other drugs involved in the incident?
At the cornerstone of the safety plan for truckers, are the restrictions on how many consecutive hours a trucker can operate his rig, without rest periods. The law has long recognized that driver fatigue is a major contributor to mayhem on the roads. The enforcement of such regulations center around the driver logs and the auditing of what are often falsified records.
Yet safety in the cab doesn't start and end with the driver. The carriers have ultimate responsibility for ensuring that motorists are not exposed to unqualified or unsafe operators. Each regulation imposed on a driver, creates a correlative duty upon the carrier, to ensure that the pursuit of the almighty dollar doesn't take priority over safety.
NEXT: Commercial Vehicle Facts
Johnson Law Office
1-800-992-9447
email:
g@gordonjohnson.com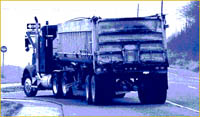 For a full treatment of the topic of brain injury, and recovering adequate compensation for those who have survived such injury, please visit our other pages:

tbilaw.com - a general treatment of all types of brain injury, including severe brain injury and concussion, with a special focus on the legal aspects of recovering full and adequate compensation for such injuries. tbilaw.com has been at the cornerstone of our web advocacy for brain injury since we went online in 1996.

waiting.com - a page designed to assist those with issues regarding coma, especially in the acute phase when the doctors are saying "I just don't know."

vestibulardisorder.com - Addressing vertigo and dizziness resulting from trauma as well as information and resources for vestibular disorders.