Inspections Driver Responsibility
Drivers are required to be familiar with all aspects of vehicle inspections.
(e) Vehicle inspections: The objectives and proper procedures for performing vehicle safety , as follows:
(e)(1) The importance of periodic inspection and repair to vehicle safety and to prevention of enroute breakdowns.
(e)(2) The effect of undiscovered malfunctions upon safety.
(e)(3) What safety related parts to look for when inspecting vehicles, e.g., fluid leaks, interference with visibility, bad tires, wheel and rim defects, braking system defects, steering system defects, suspension system defects, exhaust system defects, coupling system defects, and cargo problems.
(e)(4) Pre trip/enroute/post trip inspection procedures.
(e)(5) Reporting findings.
DOT Home | Federal Motor Carrier Safety Administration Home | Feedback
United States Department of Transportation – Federal Motor Carrier Safety Administration
Last Modified: Friday, October 17, 2003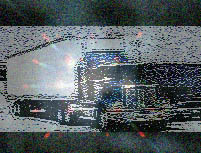 NEXT: Testing
For more information go to Atty. Gordon Johnson